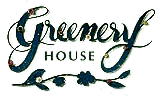 Home gives you everything
LOCATION MAP
Larger Map is available:
please click on your desired version.
10 minutes to Ladprao MRTA Subway Station ( located at Ratchada - Ladprao Intersection ) by bus no. 8 , 27 , 44 ,92 , 96 , 122 ,137,145 , 502, 514, 545
Greenery House is located on Ladprao road which can easily connect to Ratchadapisek, Ramkhamhaeng, Viphawadee-Rangsit roads and Ekamai-Ramindra express way. The nearby shopping centres are Foodland, the Mall, Imperial Department Store, Central Plaza, Makro and many more. Within the vicinity are Sukhapiban 3 International Schools, head offices of Thai Airway International, Petroleum Thailand and many leading companies of the country.
Direction Tips
A) Only one traffic light from the airport.


Either take Viphavadee-Rangsit Superhighway Road or Don-Muang Tollway and come to Ratchadpisek Road
Follow the sign "Rachayothin" and "Sutthisan" Road
At Ratchadepisek - Suthisarn intersection, make a left turn
Go straight about 2.5 kilometres. Don't make any turns until you meet a T-intersection at soi Ladprao 64. Turn left.
Before you reach the Ladprao road, there is a narrow way on your left. Make a left turn.
Keep driving about 400 metres. Greenery House is on the right side.

B) You can use a short-cut if you're from Sukhumvit Road through Rachadapisek-Rama 9 intersection.

Take the Rachadapisek road. You'll pass Robinson Rachada Department Store and then Huay-Kwang intersection.
Keep right. Make a right turn to Sutthisarn road at Rachadapisek-Sutthisarn intersection.
Go straight about 2.5 kilometres. Don't make any turns until you meet a T-intersection at soi Ladprao 64. Turn left.
Before you reach the Ladprao road, there is a narrow way on your left. Make a left turn.
Keep driving about 400 metres. Greenery House is on the right side.

C) If you come from Imperial, The Mall or Makro Bangkapi, soi Ladprao 62 would be on your left.

When you're approaching soi Ladprao 64, there's a Seven-Eleven convenient store located at the corner of the soi.
Keep left. Slow down. You'll see soi Ladpro 62 sign post. Make a left turn and keep left.
Go straight about 150 metres and you'll meet a T-intersection. (There's a Vietnamese restaurant, Pailin at the right side) Make a right turn.
Drive straight about 300 metres. Greenery House is located at the right side.

D) If you come from the Rachadapisek-Ladprao intersection, soi Ladprao 62 would be on your right.

From the intersection you'll meet the Chokchai 4 T-intersection. Keep driving.
When you see Siam Commercial Bank on the left, keep right to make a U-turn in front of soi Ladprao 66.
Follow direction in C